Startup and commissioning works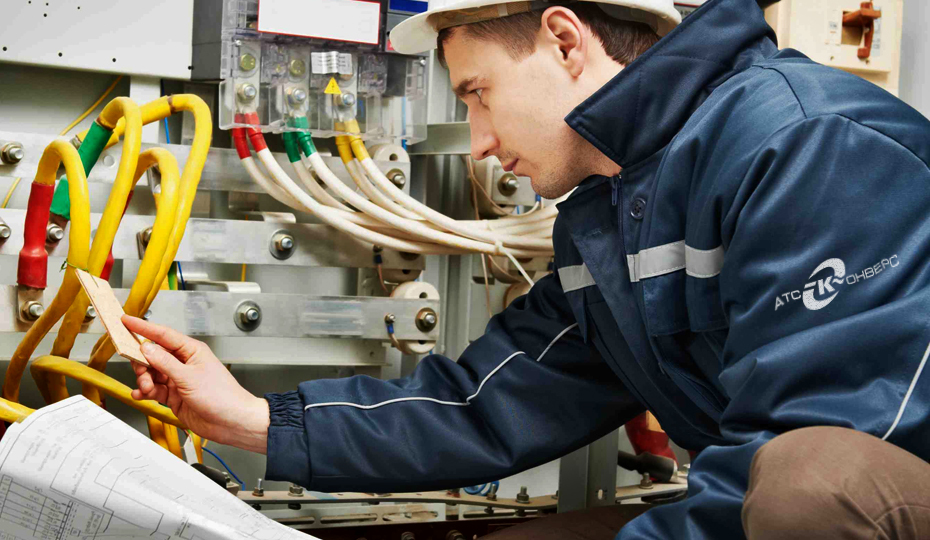 One of the most important conditions for the correct and durable operation of the equipment of power supply systems (hereinafter referred to as equipment) is the competent conduct of startup and commissioning works (hereinafter referred to as commissioning works).
Commissioning works is a responsible action, which includes not only the adjustment of electrical equipment, but also a whole range of control and measuring activities, which must be carried out consistently, accurately and only by persons who have received special training. Neglect to carry out commissioning can lead to premature equipment failure.
Highly qualified ATS-CONVERS OOO specialists have all the necessary professional knowledge, skills and abilities for high-quality commissioning of equipment.
For a long time of work ATS-CONVERS OOO specialists have accumulated huge experience in carrying out commissioning works in all regions of Russia.
Main stages of commissioning works:
Survey of the premises for compliance with the equipment operation standards;
Quality control of installation of input and output circuits, including checking the correctness of the choice of the cross-section of the conductors depending on the load power characteristics;
Inter-bay wiring performance control;
Visual inspection of the condition of functional units and electronic units of equipment;
Connection of input circuits and further start-up of equipment at idle;
Hardware configuration testing;
Battery testing;
Test load connection and equipment performance check in various modes;
Checking the operation of emergency sound and light indication, as well as remote monitoring and control systems;
Main load connection;
Drawing up of the act and protocol of the commissioning.
If you are interested in the commissioning or if you have any technical questions, you can contact us by phone 8-800-200-52-72 (toll free in Russia in Russia) or by e-mail service1@atsconvers.ru.
We always take a responsible attitude to the problems, questions and wishes of our customers.